Aarhus 2012
Circumnavigator Blog, www.circumnavigatorblog.com, has moved to a wordpress.org site, or actually it is .dk for choosing Denmark as the host country for my travel society. The new address is www.CIRCUMNAVIGATOR.dk.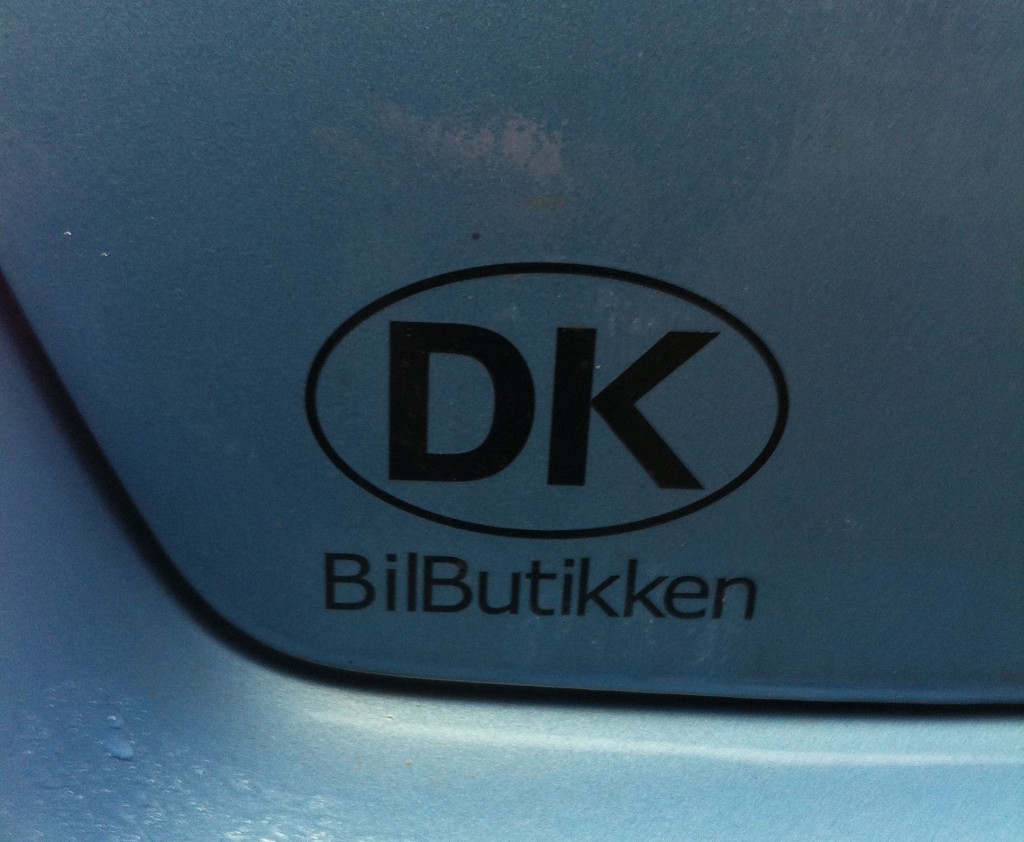 But that doesn't mean that I don't want visitors and followers from other countries than Denmark. All my blog posts will still be in the best English I can do and after all travelling is a global interest – isn't it?
The reason for choosing wordpress.org for CIRCUMNAVIGATOR
It was during my recent education in web administration that I chose to switch over to the wordpress.org solution for my travel blog. Mainly because it gives you so much more possibilities to design your own platform and society and then it is also good practice for what I learned during the education. So it was kind of making a new start and moving to a new land – which my adventurous spirit loves 😉
But as a told my teacher during the education, there are also some trade offs with choosing wordpress.org instead of wordpress.com. The wordpress.com is more like a social network and global community with the integrated Follow, Like and Reblog buttons, whereas in wordpress.org you are a land of your own and have to work harder to bring your community to life.
How to follow www.CIRCUMNAVIGATOR.dk
Of course I hope that my already followers and likers from wordpress.com will continue following and put the new URL www.CIRCUMNAVIGATOR.dk in their reading list. Please see photo below on how to do this.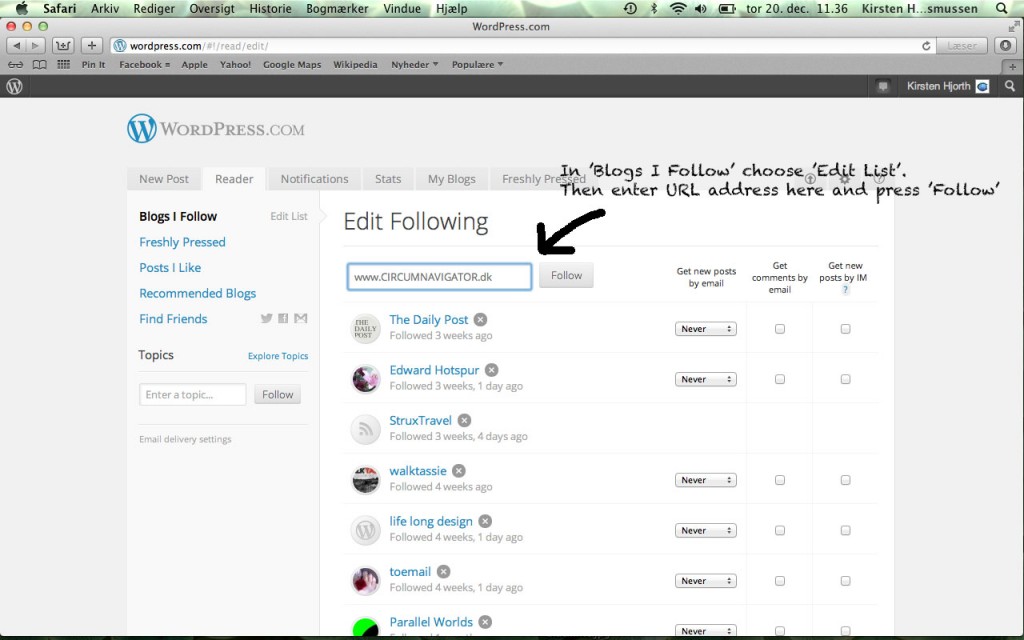 Or you can also just press the RSS follow button  in the top right hand corner and sign up for receiving news in your mail box. If any of you readers have other ideas how to follow a blog or like a post on wordpress.org, then please let me know. Remember, I am still fairly new in this game.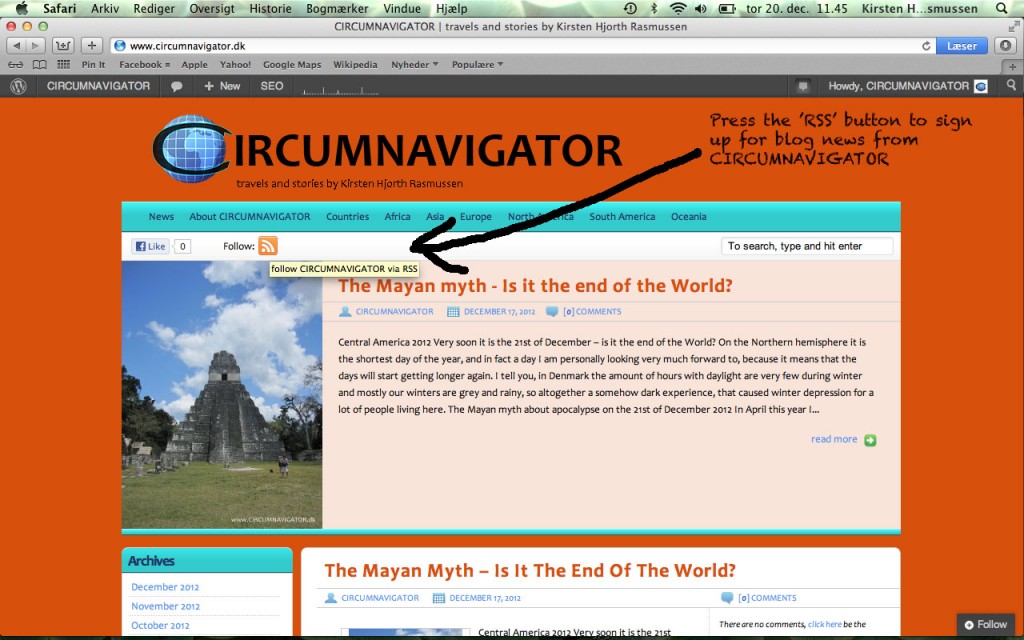 I promise, I am still following all you guys – the writers and photographers, the food, culture and nature lovers and especially you fellow travellers. You all give me so much inspiration.