Jamaica 2009
In the honour of the greatest reggae artist ever, Bob Marley, who today if still alive would be celebrating his 68 year birthday, I am dedicating this little blog post to him, his music and the fantastic country he came from – Jamaica.
Montego Bay
My friend, Marina and I arrived after a very long travel with an overnight stay in Chicago Airport to Montego Bay in the midday. When we left Denmark, or for that matter Chicago, it was freezing cold in the beginning of March, but in MoBay it was nice and warm and the sun was shinning from a bright blue sky.
After checking into the little hotel, Altemont West, we took a walk on Gloucester Avenue and had a good and healthy lunch, but rushed back to the hotel to get our swim gear to relax and cool down on the beautiful beach, Doctor's Cave Beach.
We had BBQ dinner at the bar on the beach and here we pretty soon met a lot of happy Jamaicans  who invited us to the best place in town on a Friday night – Pier 1. It was full of happy people, locals and tourists, dancing to reggae and dancehall tunes and we soon found some friends among the openminded Jamaicans. Another great place to hang out with the locals is at the Dead End Beach, where it is also possible to try some of the tasty jerk chicken BBQed in old oil barrels.
Worth visiting in MoBay is the crafts market and also take a walk downtown to get the real jamaican vibes under your skin. One of our new found friends invited us to church service while there. Coming from a protestant and less colourful concerning religion country this experience is one to be remembered. Did you know that it is said that Jamaica has the highest number of churches per capita in the world?
Discovery Bay
After a fortnight travelling around Cuba – see  Free Travelling Cuba for more information, we returned to Jamaica. After a couple of days in Montego Bay, we went to Discovery Bay to meet a friend who used to live in Denmark. Discovery Bay is a pretty little town situated in the bay where it is said that Christopher Columbus first landed his ship in 1494. East of and not far from Discovery Bay is a fantastic beach with white sand at Runaway Bay.
Negril
Before I had to return to Denmark, I also visited the marvelous 7-mile-beach of Negril. Very touristic compared to Discovery Bay, but definitely worth visiting. Being a true adventurer, of course I jumped from the cliffs at Rick's Café – read more in the post My Sky dive!
Bob Marley and reggae music
To be quiet honest, I was touched to tears, when I had to leave Jamaica. I promised myself to go back one fine day to experience more of a beautiful country with fantastic nature and some of the happiest people I have ever met. And last but not least to listen and dance to great reggae and dancehall music.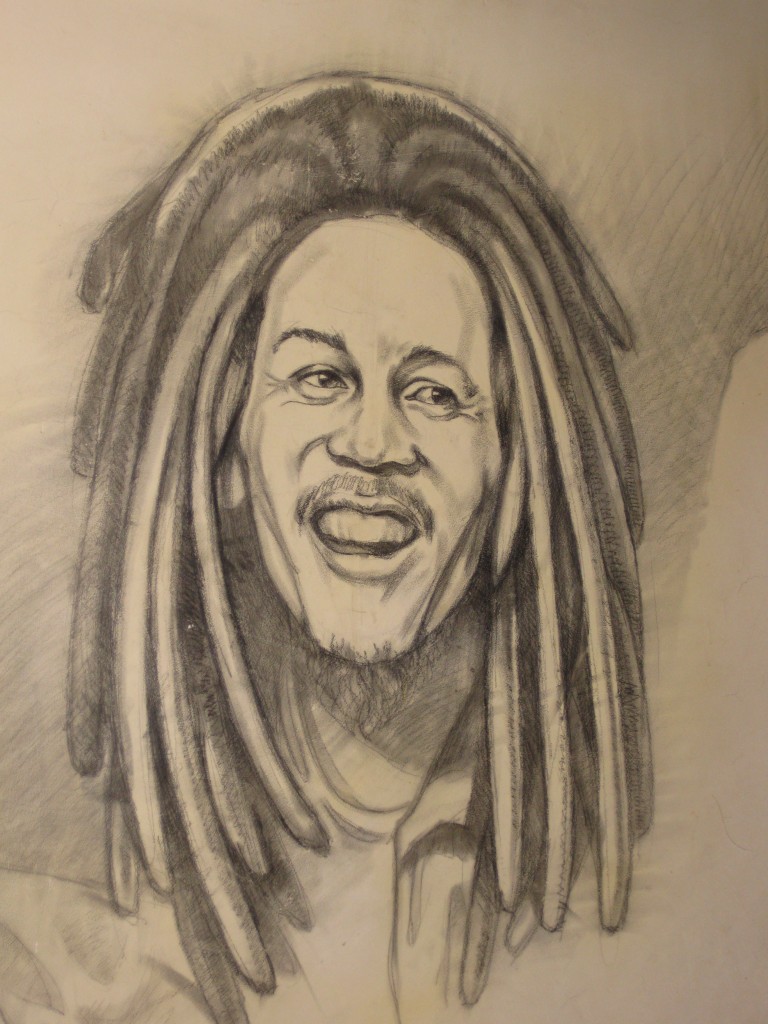 In fact, every time I listen to Bob Marley or another reggae tune, I close my eyes, and dream myself back to Jamaica.